Airlines were forced to cancel over 1,000 flights as a dangerous winter storm blanketed parts of the Midwest with heavy snow on the busiest travel weekend of the year. Airports are now overloaded as the cancellations bleed into Monday.
Interested in
Weather?
Add Weather as an interest to stay up to date on the latest Weather news, video, and analysis from ABC News.
Over 1,200 flights were canceled on the final day of the Thanksgiving holiday weekend, according to the flight-tracking firm FlightAware.
"What are you gonna do? It's the weather," traveler David Erickson told ABC News as he waited at Chicago's O'Hare International Airport Sunday. "You just gotta deal with what they give you and they can't really control the weather."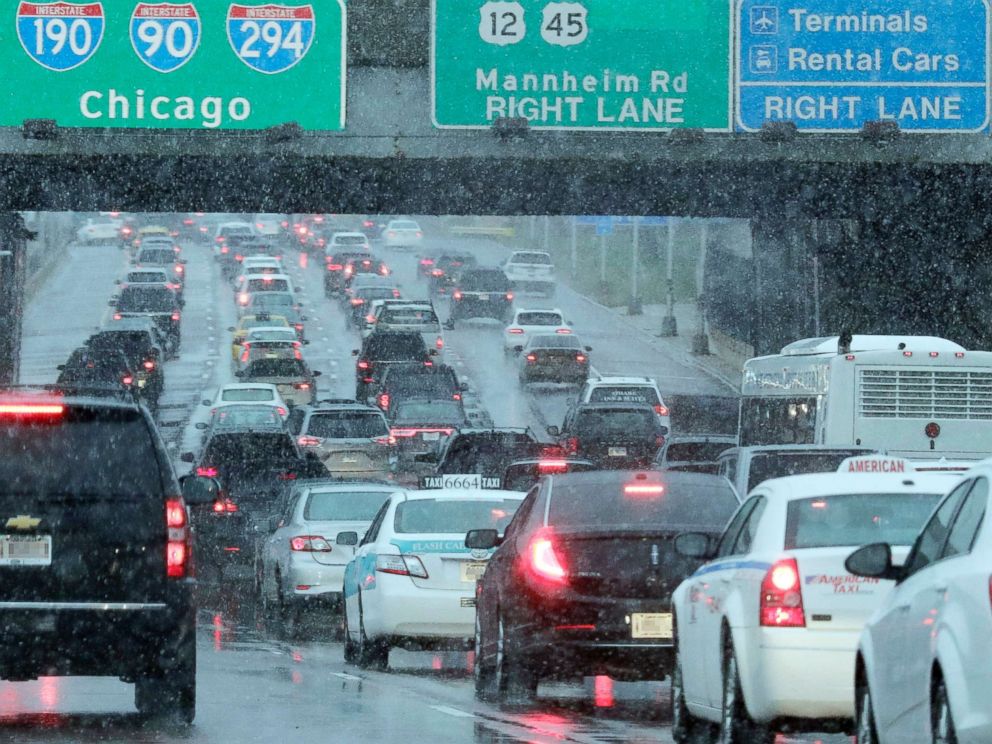 Erickson said the most "frustrating" part is to "wait in line and there's no clear answer as to what's next, because the next flight's cancelled, as well."
"The better option, I guess, would have been to drive, but having to drive in the snow is probably not much fun either," he said. "I guess we just wait it out and see what we get."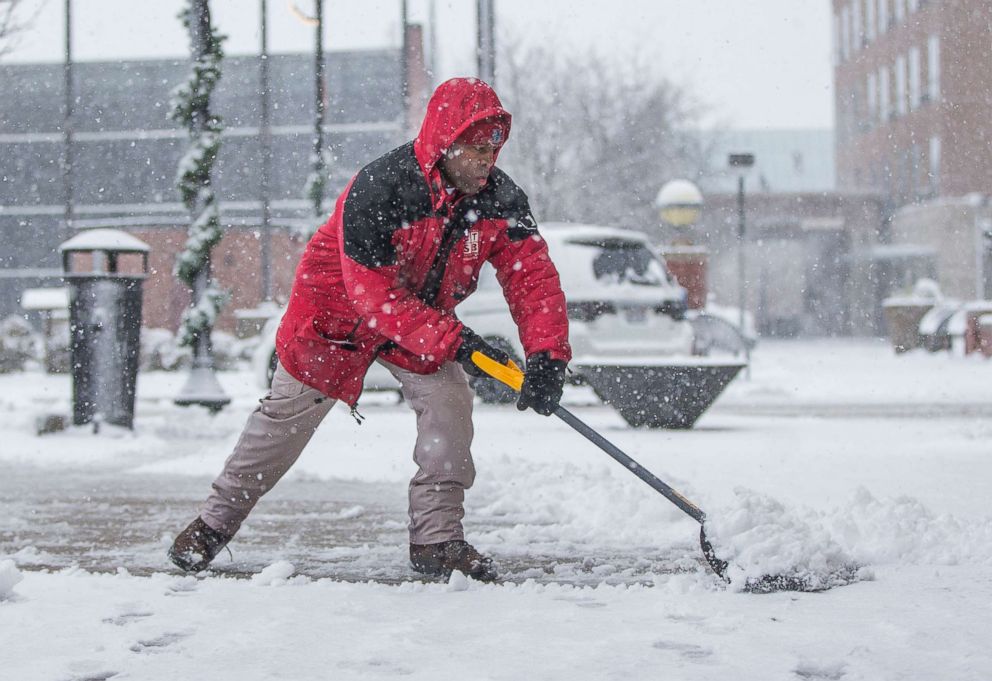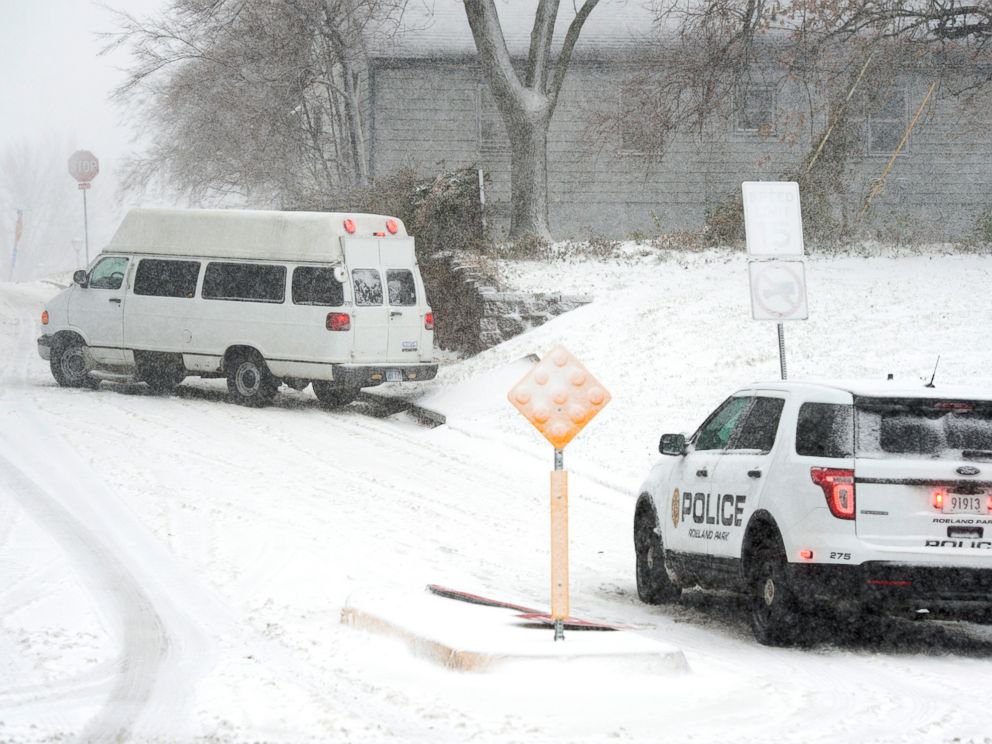 Mick Butterfield, who was trying to fly from Milwaukee to Austin, also found himself stuck in Chicago on Sunday.
"The frustrating thing is really because you cannot actually do anything about it," he told ABC News. "You're completely helpless."
The travel disruptions extended into Monday as well. Over 870 flights have been cancelled so far.
Chicago is feeling the worst of the impact, with 715 cancellations at O'Hare and 59 cancellations at Chicago's Midway International Airport.
Hour 34 of travel: Snowmageddon saga continues as our plane has now been asked to circle O'hare for an hour because they can't keep the runways clean. May have to divert elsewhere for refueling.

— Michelle Gallardo (@GallardoABC7) November 26, 2018
The winter storm brought blizzard-like conditions to parts of the Midwest and the Great Lakes and shut down major highways in states like Kansas, where the governor declared a state of disaster emergency on Sunday.
The declaration came as a large chunk of Interstate 70 shut down due to poor visibility and road conditions.
The weather also shut down parts I-80 in Nebraska as the fast-moving storm created whiteout conditions that made it nearly impossible for drivers to see.
Iowa got the most snowfall among Midwestern states with totals of up to 17 inches, while Rockford, Illinois, got almost a foot, making history as the biggest November snowstorm for that area.
Kansas City, Missouri, saw about 5.3 inches of snow, breaking a November snowfall record set in 1923.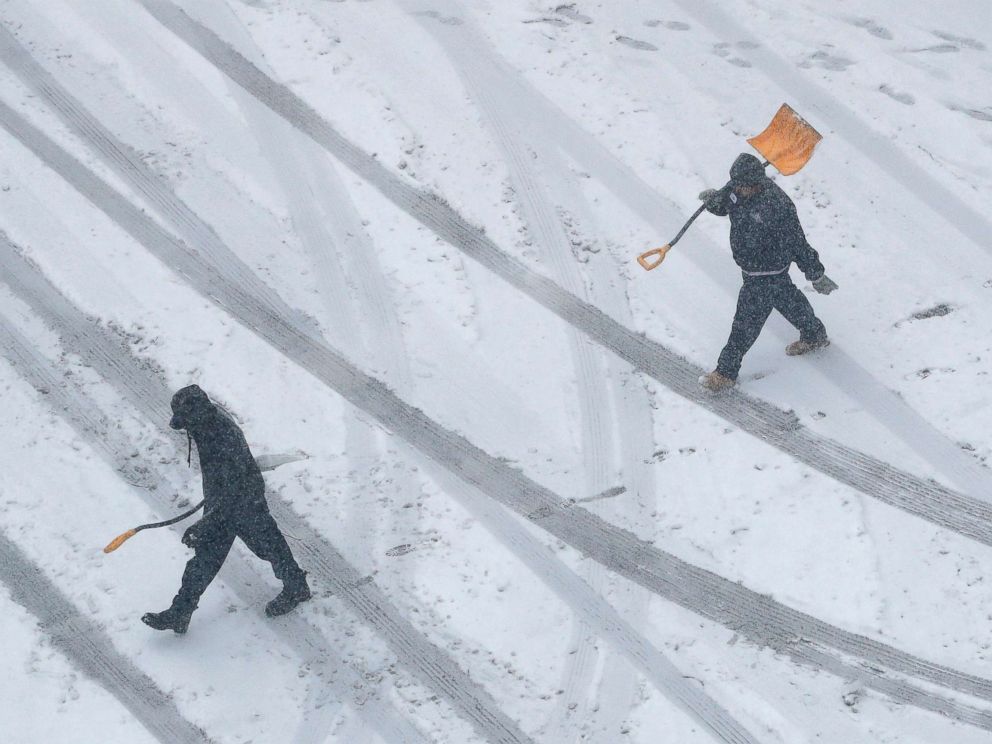 The storm also brought dangerous wind with gusts of up to 80 mph in Colorado and gusts of up to 70 mph in Kansas.
Monday's forecast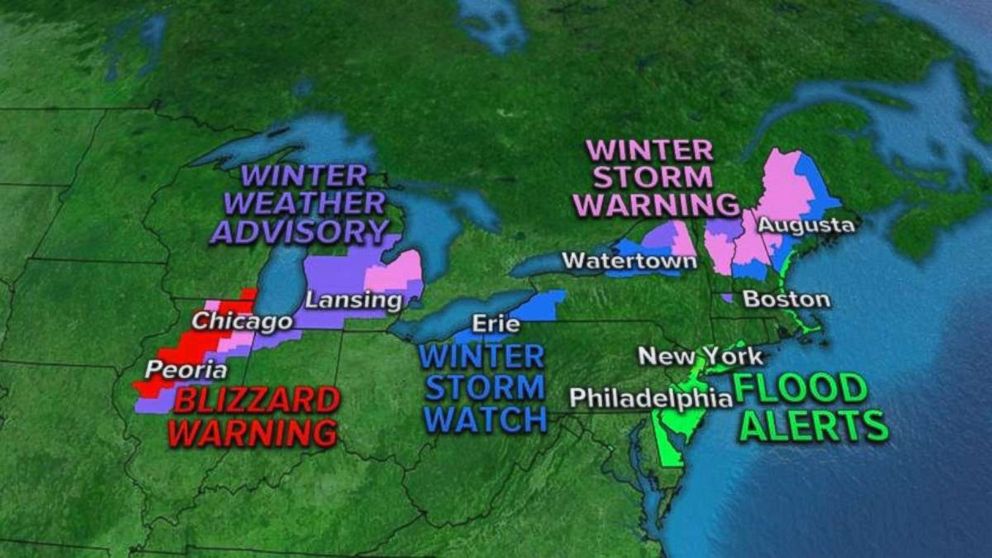 Next, the storm is moving through the southern Great Lakes Monday morning, bringing heavy snow from Chicago to Michigan.
By Monday afternoon the snow will be ending in Michigan and most of the Midwest.
As the storm moves east, heavy rain will hit parts of the I-95 corridor, which could lead to possible traffic delays due to flooding in cities like New York and Philadelphia.
By Monday night into Tuesday, the storm system moves into northern New England, bringing heavy snow and wind.
Up to 1 foot of snow is possible in the interior Northeast from Pennsylvania to Maine.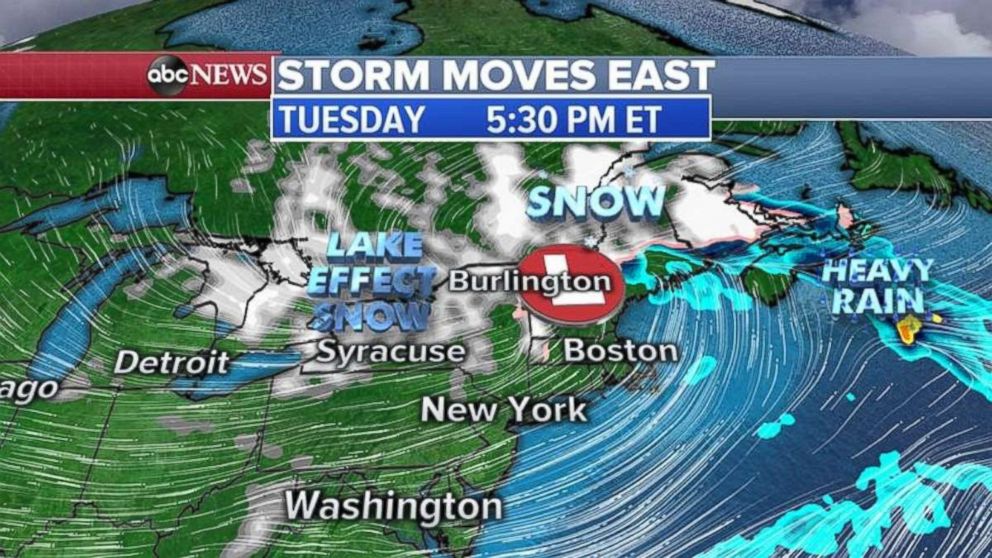 ABC News' Alex Perez, Andy Fies and Christine Theodorou contributed to this report.